Christopher Clark
Professor of Modern European History at the University of Cambridge, is the author of Iron Kingdom: The Rise and Downfall of Prussia, 1600-1947. Iron Kingdom was awarded the Wolfson Prize for History in 2006, an honour given in recognition of excellence in history writing for a general readership. Professor Clark's previous work has encompassed many of the most important aspects of the history of Prussia, including the changing relationship between Christians and the Jewish minority, the Napoleonic Wars and the politics of memory, and the career and character of the last German Emperor, Wilhelm II. He will give the opening lecture of the International Summer University 2011.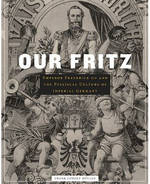 Frank Lorenz Mueller
Professor of History at St. Andrews University. He has written on the key questions which dominate nineteenth-century German political and cultural history: nationalism and the prospects for liberal reform, militarism, and the role of individual leaders in transforming the relationship between Prussia and the other German states, and between the German Empire and the world. His most recent book, published by Harvard University Press this year, is the first comprehensive study of the life and unusual political destiny of German Emperor Frederick III (1831-1888). His other works include an exploration of British responses to the evolution of nationalism and constitutional change in nineteenth-century Germany (Britain and the German Question) and a study of the Revolution of 1848.
Marie Muschalek
Ph.D. candidate in the History Department at Cornell University. She studied at Hamburg University and the Institut d'Etudes Politiques in Paris where she received her M.A., with a thesis on the German military occupation of France during World War II. Her fields of specialization are military and police history, WW II and the Holocaust, and German colonial history. At the moment, Marie is working on her dissertation which examines the relationship between power and violence and the role played by the police in German colonial Namibia.
Julia Peters
Research Fellow at the LMU Munich. She obtained her PhD from University College London in 2009, and was a Postdoctoral Fellow at ECLA from 2008-2010. Her main areas of research are the philosophy of Hegel, Kant, and Aristotelian and neo-Aristotelian ethics. She is currently writing a book on Hegel's notion of beauty.